Admired Leadership Direct
-Unlocked
Next Date - April 27, 2023
Based on a 35 year foundation of studying the common behaviors of the world's best leaders, Admired Leadership is pleased to invite you and anyone from your team to a special online event. Join us for the next entry in this series of practical conversations.
Normally a conversation reserved for our full-access community members, AL Direct sessions discuss Admired Leadership behaviors in detail and address specific questions from our community members in this real-time hour of engaging dialogue.

Already a full-access subscriber? Log in and visit AL Direct under the Resources menu.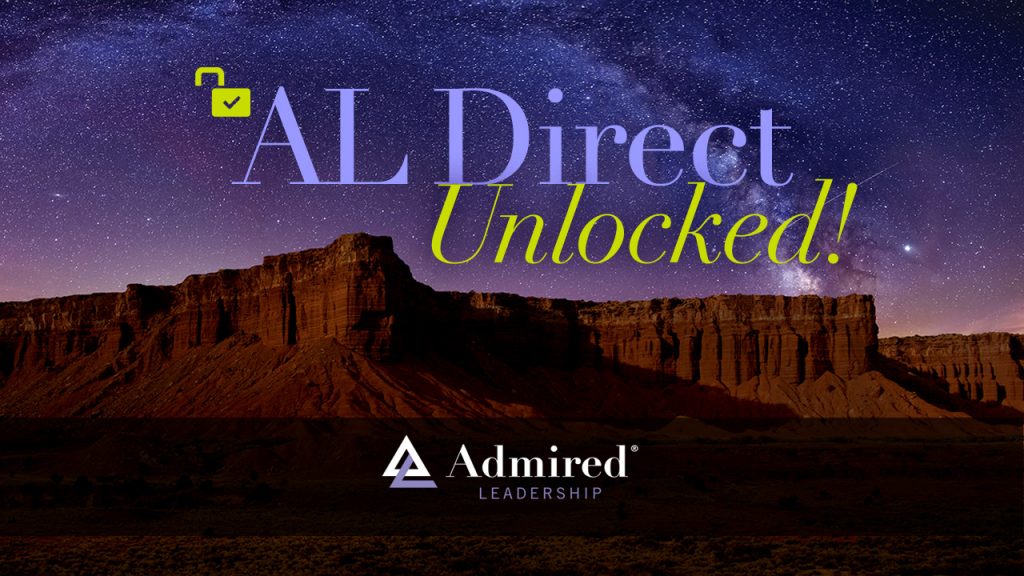 View Available AL Direct Unlocked Sessions:
January 26, 2023 – Watch Video Now

April 27, 2023 – Video Coming
July 27, 2023 – Video coming

Register now for the upcoming AL Direct Unlocked session:​
Begin Your Journey to Becoming a Better Leader
By purchasing the complete Admired Leadership® course, you'll receive one year of full access to:
15+ hours of video and audio content.

100 behaviors, each explained in about 10 minutes or less.

Extensive study materials including behavior maps, questions, examples, and exercises.
In addition to the content, subscribers will receive access to the following:
Invitation to the annual Admired Leadership Community Conference.
Frequent live AL Direct question and answer sessions with top executive advisors.
Weekly book summaries (like this one!) to stay abreast of the current writings on leadership.

Monthly community discussion groups where leaders like yourself meet to discuss the Admired Leadership behaviors. An Admired Leadership coach will facilitate the dialogue.