Leadership Is What You Do
You Really Can Learn the Behaviors of the Best Leaders
Become the Kind of Leader Who Makes People Better
You want to be a better leader. You know you can be better than you are. And you would like to believe that there are behaviors and strategies out there that would make you a much better leader. Are there?
Admired Leadership reveals the habits, routines, and behaviors of the best leaders.



Learn Behaviors You Can DO
Why Is Leadership Development Such a Confusing Mess?
You've read the books. Been to expensive seminars. Listened to gurus. But for all the time and effort, you still have the same struggles and frustrations. The same lingering questions.
Which framework is the right one?
Why all the psychological gymnastics?
Are tips, hacks, and clichés really enough?
What are you supposed to actually DO?
Admired Leadership® Is the Answer for You and Your Team.
Over the last 30 years, we've studied more than 12,000 leaders to uncover the foundational routines and behaviors of leadership excellence.
These insights were shared exclusively with elite private clients. No books. No videos. No public talks. But now, you can have digital access to learn 100 behaviors of the most admired leaders.
We believe leadership is defined by what you DO.
Are Leadership Secrets Really Still Out There?
This introductory video, "In Search of Admired Leadership," explores our hunt for leadership behaviors over the last 30 years.
You will learn how Admired Leadership came to be. And you'll hear from top leaders who have been transformed by the behaviors they've embraced.
Your Simple Path to Admired Leadership®
1. Sign up for our five free foundational videos: An Introduction to Admired Leadership®
2. Watch all five videos to understand our foundational perspectives on leadership
3. Get access to our full 10-module course
Learn 100 Specific Behaviors of the Very Best Leaders
Admired Leadership® is now offering digital access to scores of key behaviors in ten important categories.
Making People Better Through Feedback
Why Should Anyone Follow You?
The Secret of Inspiring Others
Elevating Performance and Holding Others Accountable
What the Best Leaders Know About Relationships

Making Great Decisions
Propelling Change
Making the Time to Lead
Forging a Team of Leaders
Lasting Personal Change
The modules cover the areas of greatest challenge for all leaders.
10 modules. 10 behaviors. Each behavior explained in a video about 10 minutes or less.
Each video also includes everything you need to start making real changes in the way you lead:
• A Behavior Map
• Study Questions
• Examples
• Exercises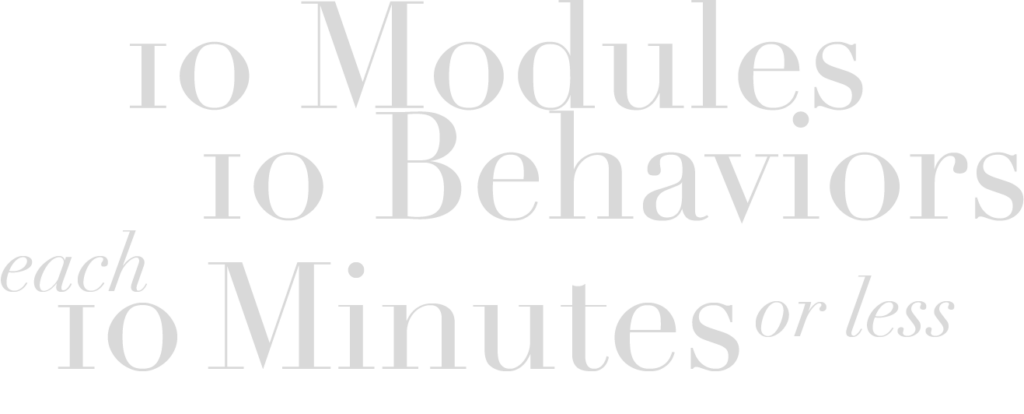 Watch Our Five Foundational Videos: An Introduction to Admired Leadership
Just understanding the content in these free foundational videos,
almost a full hour of content, could transform your understanding of leadership.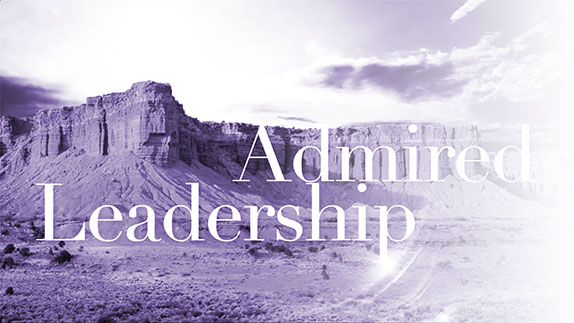 Better Leaders Make People Better
More than ever we need better leaders. Does anyone think there are too many great leaders out there? Didn't think so.
Great leaders are rare. Find out why Admired Leadership quietly became the powerful foundation for so many top leaders around the world.
It's time to widen the conversation.
To include leaders like you.​