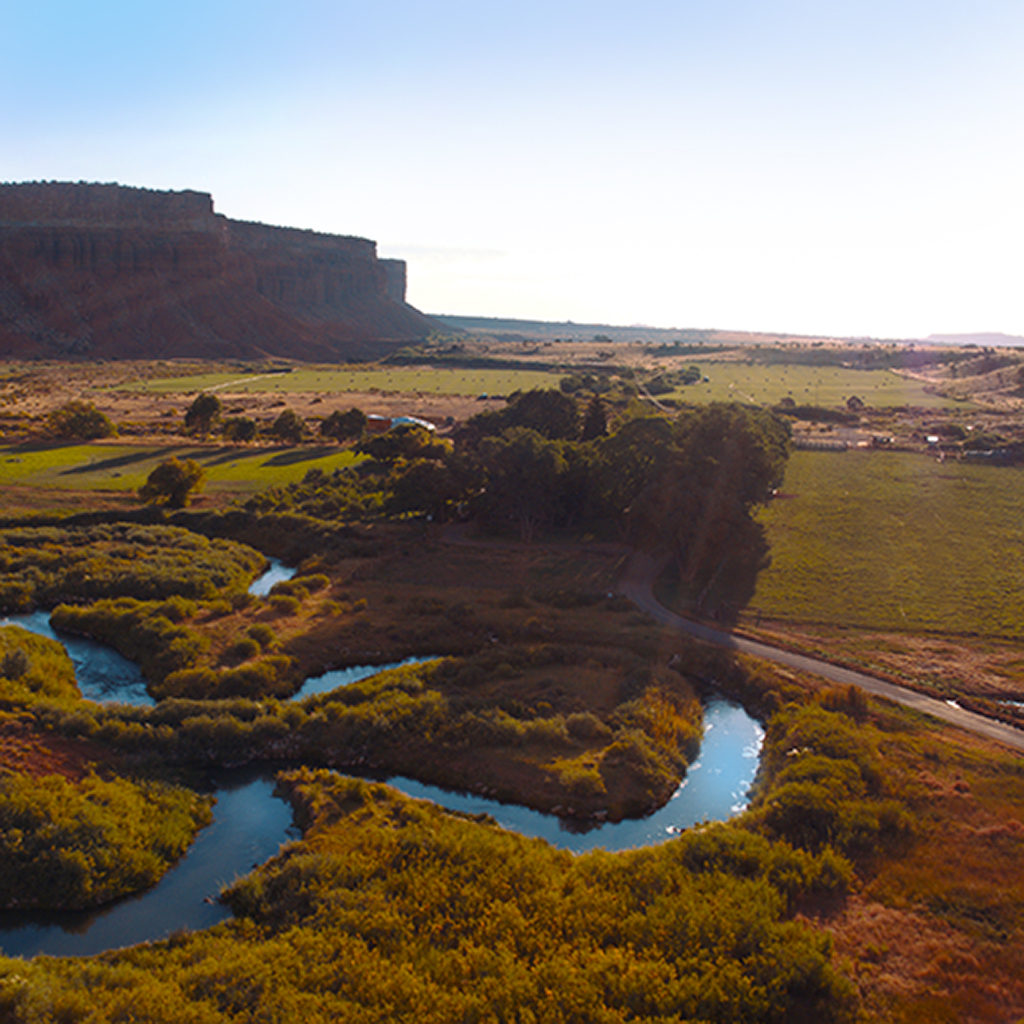 Admired Leadership Institute in Utah
The Admired Leadership Institute combines a week of leadership learning with authentic western experiences in southern Utah. This carefully balanced design provides participants with a truly memorable Admired Leadership® experience. It is designed to create a rich dialogue among peer-like leaders. 
The ideal Admired Leadership Institute participant should be a leader with current significant responsibility and "high potential" for increasing levels of management or leadership complexity. Because of the active nature of each session, a leader with an outdoor orientation is recommended for the program.
RANDALL K. STUTMAN, PH.D. is the founder of the Admired Leadership Institute, and is widely recognized as an authority in leadership strategy and style. Dr. Stutman works as an executive coach for Bank of America Merrill Lynch, Capital One, Deutsche Bank, Goldman Sachs, State Farm, Sun Life Financial, and Morgan Stanley, among others. The author of three books on leadership, he is a former Professor at Temple University and the University of Illinois at Champaign-Urbana.
JOHN DALY, PH.D. is a noted scholar and researcher in the area of organizational advocacy. His has worked with more than 100 organizations, including United Airlines, Dun & Bradstreet, Dell, and the Governor's Executive Education Program for the State of Texas. Dr. Daly is currently a Professor at the University of Texas at Austin where he teaches interpersonal communication, persuasion, and leadership behavior. He has published four books and more than 80 articles on leadership communication.
The Lodge at Red River Ranch is a four-star western hotel with 15 suites and an impressive great room, sitting just below the red cliffs of Thousand Lake Mountain in southern Utah. Each participant will be provided with a private suite, complete with bedroom, bathroom, parlor, and fireplace. 
While participants arrange for personal travel into Salt Lake City International Airport, we provide transportation from Salt Lake City to the Lodge at Red River Ranch in Torrey, Utah on a chartered plane. At the conclusion of the symposium, participants fly back to Salt Lake City International Airport in time to make connections to all points.
The core sessions consist of 30 distinct learning modules interwoven with group activities designed to encourage reflection and dialogue. A sampling of modules includes:.
Beginnings: New Roles and Transitions
Developing and Coaching Juniors
Driving Performance and Delivering Results
Inspiring Others Around You
Leading Your Leader for Team Success
Leading When Things Go Wrong
Making Great Decisions Every Day
Making New Roles and Transitions Work from Day One
Making the Time to Lead
Projecting Senior Leadership Credibility
Propelling Organizational Change
What You Don't Know About Building Relationships
Why Should Anyone Follow You?
Why the Right Talent is Trying to Find You Too
In addition to the working sessions, there are extracurricular activities where participants can experience the grandeur of the American West. These activities also allow attendees to exchange ideas and develop meaningful relationships with their fellow participants. A trail hike to Butch Cassidy Arch, a horseback ride in Capitol Reef National Park, guided fly-fishing, sporting clays, and a western barbecue are some of the events planned for this year's session.
Admired Leadership Institute provides participants with a unique and memorable environment to explore how to be a better leader. It is designed to create a rich dialogue among peer-like leaders who can share organizational challenges, exchange innovative ideas, and better themselves.