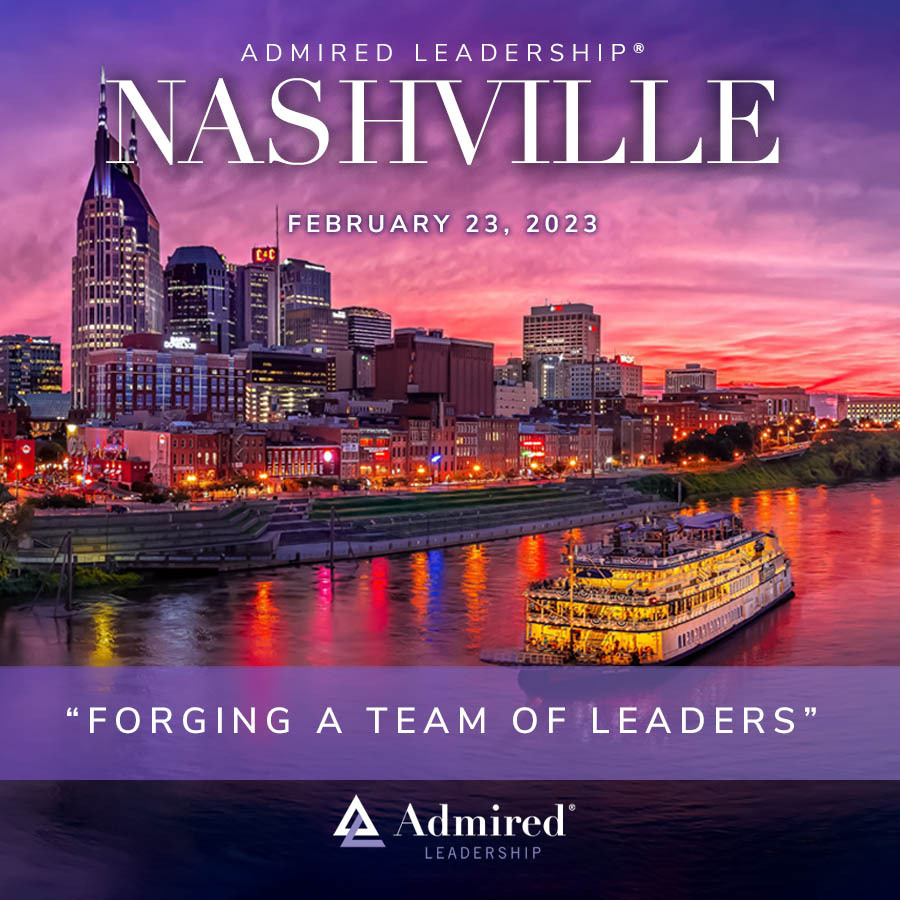 Exploring Admired Leadership: A Special In-Person Event in Nashville
You're invited to a special in-person event hosted by Admired Leadership®. The event is free to attend and will take place at the Nashville Entrepreneur Center on Thursday, February 23 from 9:00 –10:30am CST.
The foundation of Admired Leadership is 35 years of studying the world's best leaders and uncovering the behaviors and routines that lead to excellence. Excellence in any endeavor shares common routines and behaviors. We believe: Leadership is what you do. 
During this in-person event, leaders from across every demographic and industry will gather to think about the practicality and implementation of leadership development. 
The content and dialogue of this in-person event will focus on the behaviors exceptional leaders use to build high performing teams. All participants will have the opportunity to access one behavior from our Admired Leadership Digital library (an online catalogue of behaviors curated from studying over 12,000 leaders).
Session Topic: Forging a Team of Leaders
Agenda
9:00am                 Arrivals and Refreshments 
9:10am                 Welcome and Introductions 
9:15am                 What is Admired Leadership? An Introduction to Practical Leadership Behaviors
9:20am                 Content Session: Forging a Team of Leaders with Ellie Chamberlin (facilitated group discussion)
10:15am               Admired Leadership Digital® Video Access Opportunity (one per attendee)
10:30am               Close 
Nashville, Tennessee
Thursday, February 23, 2023
The event will take place at the Nashville Entrepreneur Center
Nashville Entrepreneur Center
41 Peabody Street, 
Nashville TN 37210
If you have any questions about this event, please reach out to a member of our team. 
This event is free to attend with limited space available. Register Here: