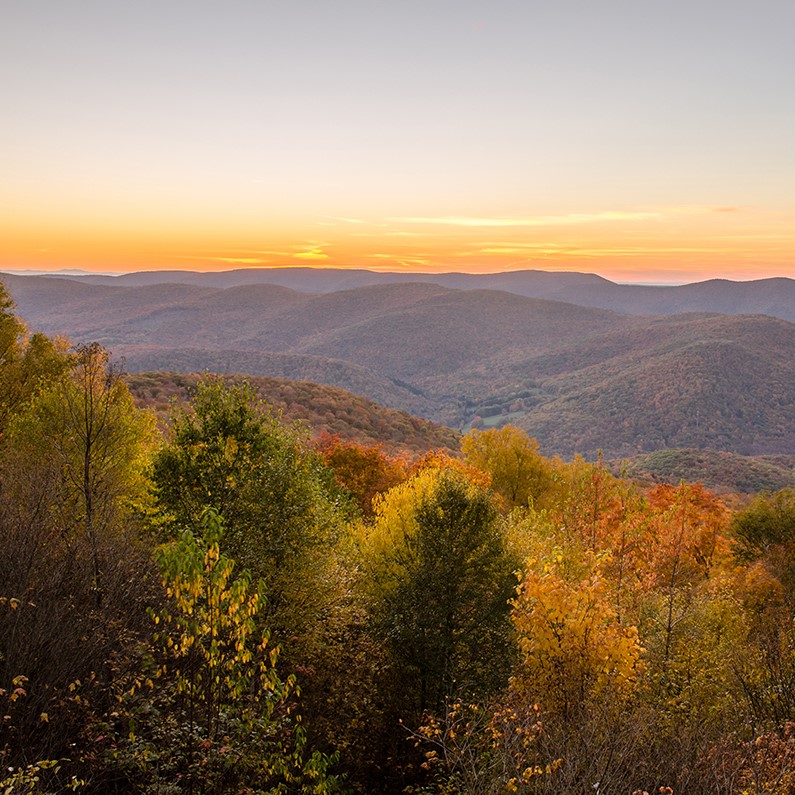 Admired Leadership Institute in the Berkshires
The Admired Leadership Institute combines a week of leadership learning with musical and artistic experiences in the Berkshires. This carefully balanced design provides participants with a truly memorable Admired Leadership® experience. It is designed to create a rich dialogue among peer-like leaders. 
The ideal Admired Leadership Institute participant should be a leader with current significant responsibility and "high potential" for increasing levels of management or leadership complexity. The Berkshires are a known destination featuring outdoor activities, rich cultural experiences, and world-class performances. Those with an interest in or affinity for music, art, or hiking will appreciate the experience most.
JOHN COOK advises senior leaders primarily in the financial services, consumer, and technology industries. John's client work focuses on developing leadership talent and coaching to behaviors that build the long-term relationship and communication skills essential to getting things done. He regularly counsels clients on critical decisions involving talent, leadership communication, feedback, performance management, and credibility. Representative clients include Bank of America Merrill Lynch, BlackRock, Bristol-Meyers Squibb, Cowen, Dell Technologies, Estée Lauder, Fidelity Investments, Hershey, Morgan Stanley, Nomura, Point 72, SEI Investments, Summit Rock, and Sumo Logic. John holds an MBA degree from Villanova University and is a graduate of an accredited coach-training program. He is also a classically trained musician with diplomas from The Academy of Vocal Arts and Boston University.
BEN STRINGFELLOW is a Partner at CRA | Admired Leadership. Ben advises leaders and teams on how to drive results, build credibility, and advance relationships that matter most. Ben's experience spans the full spectrum of leadership coaching and communication, including C-suite counsel, driving team effectiveness, cultivating talent, articulating vision and strategy, honing style and executive presence, and all practical aspects of internal and external communication. Coaching executives on how they lead and communicate credibly is his specialty. His clients include CDW, Dell, Dine Brands, Interior Architects, LinkedIn, McKesson, Morgan Stanley, New York Life, Tory Burch, and the U.S. Dairy Industry.
The Red Lion Inn Village, in Stockbridge, MA, is an iconic, national landmark with warmth, character, and a 200-plus year history that expresses timeless tradition. Each participant will be provided with private rooms in a quintessential New England guesthouse reserved solely for the Admired Leadership Institute. The one-of-a-kind accommodations, in the heart of the Berkshires, feature all the comforts you would expect, as well as unexpected twists on modern country. A turn-of-the-century firehouse on the Village property will serve as the primary meeting space. 
While participants arrange for personal travel, Stockbridge is less than a three-hour drive from both New York City and Boston.
The core sessions consist of distinct learning modules interwoven with group activities designed to encourage reflection and dialogue. A sampling of modules includes:
Beginnings: New Roles and Transitions
Developing and Coaching Juniors
Driving Performance and Delivering Results
Inspiring Others Around You
Leading Your Leader for Team Success
Leading When Things Go Wrong
Making Great Decisions Every Day
Making New Roles and Transitions Work from Day One
Making the Time to Lead
Projecting Senior Leadership Credibility
Propelling Organizational Change
What You Don't Know About Building Relationships
Why Should Anyone Follow You?
Why the Right Talent is Trying to Find You Too
In addition to the working sessions, there are extracurricular activities where participants can experience the grandeur of the Berkshires, known for their outdoor activities, rich cultural experiences, and world-class performances. These activities also allow attendees to exchange ideas and develop meaningful relationships with their fellow participants. A visit to Tanglewood Music Center, Jacob's Pillow, Shakespeare & Company, Edith Wharton's The Mount, and The Norman Rockwell Museum offers unforgettable performances and opportunities to learn from the creative greats, past and present, for this year's session.
The investment which includes all accommodations, activities, meals, and materials is $7,500. for current digital subscribers, and $8,500. for non-subscribers. The 2023 event is open! Sign-up to receive more information.
Contact us for
additional information:
Admired Leadership Institute provides participants with a unique and memorable environment to explore how to be a better leader. It is designed to create a rich dialogue among peer-like leaders who can share organizational challenges, exchange innovative ideas, and better themselves.