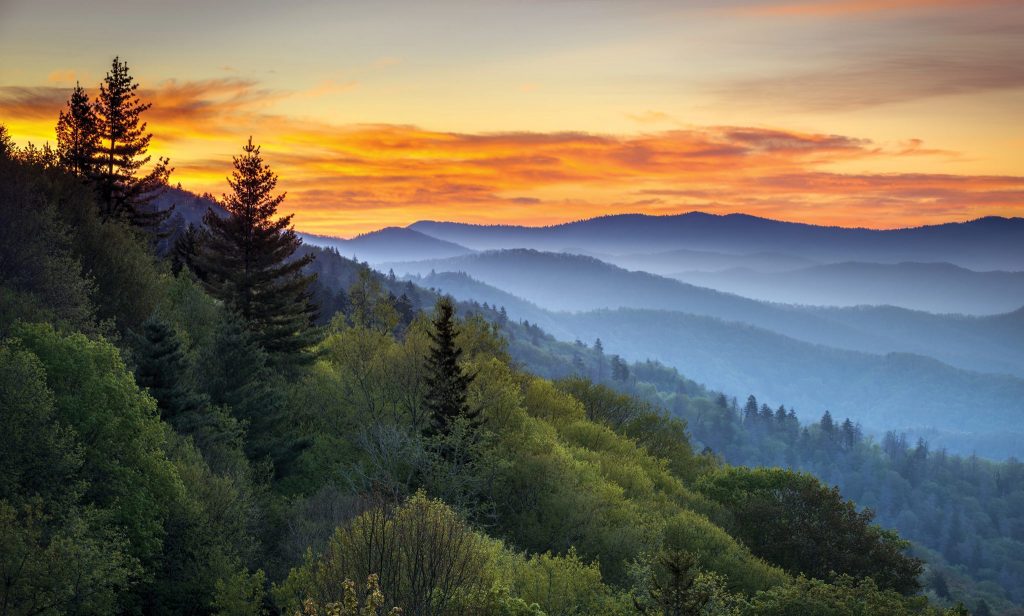 Admired Leadership Institute in Asheville
The Admired Leadership Institute combines a week of leadership learning with activities that embrace multiple experiences found in Asheville, North Carolina. This carefully balanced design provides participants with a truly memorable Admired Leadership® experience. It is designed to create a rich dialogue among peer-like leaders.
The ideal participant for this tailored Admired Leadership Institute® is a female leader with a passion for excellence—in their work and everyday life. Asheville is home to artisans, craftsmen, and dedicated students of many different crafts, situated in the beautiful North Carolina Blue Ridge Mountains. We welcome participants with an interest in learning from other leaders of excellence and building lasting relationships with fellow female leaders. 
MALLORY STACEY is a managing director in the CRA's Leadership Practice. She advises leaders from Fortune 500 companies with a focus on newly promoted leaders looking to advance in their careers. Mallory has advised individuals and organizations through large-scale transformations, change initiatives, and process and team improvement. Prior to joining CRA, Mallory spent over a decade as a Consultant at Ernst & Young, where she was part of the process improvement division of the business transformation office. Her recent clients include Tory Burch, NASCAR, BMS, Wells Fargo and Bank of America.
ELLIE CHAMBERLIN is a managing director in CRA's Strategic Communications Practice. Ellie advises clients on how to communicate strategy and develop communication plans for organizational alignment and large-scale change efforts. She has expertise in designing and executing communication strategy to improve leadership credibility, achieve business objectives, and drive change during uncertain times. Her recent clients include BAE Systems, Dell Technologies, FMC, McDonald's, Secureworks, and The World Bank Group.
Diana Hong is a partner at CRA | Admired Leadership and a coach in the Strategic Communications practice. Diana coaches senior executives and leads teams on strategic communication, change, executive visibility and presence and stakeholder management and relationships. Her recent clients feature Morgan Stanley, Fannie Mae, Dell Technologies, American Water, the World Bank Group, Evercore, Merck KGaA, KPMG, the American Psychological Association, Waters Corporation, Tory Burch, and Marriott International.
The Restoration Hotel is inspired by the free-spirited culture of the local community. With the peaks of the Blue Ridge Mountains in the background, the Restoration offers a lovely respite with award-winning food, art, and architecture around every corner. If you'd like to extend your travel in the area before or after the session, we are happy to make recommendations and assist with travel plans if needed. 
The core sessions consist of 30 distinct learning modules interwoven with group activities designed to encourage reflection and dialogue. A sampling of modules includes:
Communicating to Drive Outcomes: Advocacy, Influence, and Change
Developing and Coaching Juniors
Driving Performance and Delivering Results
Identifying and Selecting Talent
Inspiring Others Around You
Leading Your Leader for Team Success
Making Great Decisions Every Day
Making the Time to Lead
Projecting Gravitas and Presence
What You Don't Know About Building Relationships
In addition to intensive working sessions around the art of leadership, the program will also host activities with leaders in Asheville's culturally vibrant city. Home to renowned breweries, art, and food—to name a few—Asheville offers unforgettable opportunities to study excellence. The program will begin at 3pm on Monday, April 15 and conclude at noon on Thursday, April 18.
The 2024 event is open with limited space available.
Sign up to receive more information.
Admired Leadership Institute provides participants with a unique and memorable environment to explore how to be a better leader. It is designed to create a rich dialogue among peer-like leaders who can share organizational challenges, exchange innovative ideas, and better themselves.