Every serious leader knows that there is a thin line between success and failure when everything is on the line.
Perform Under Pressure. That's the theme for our 4th annual Admired Leadership Community Conference.
Does anyone think there are too many great leaders out there? Didn't think so.
If you're like us, you want to be a better leader. You know you can be better than you are.
Join us on October 11, 2023
The sessions will be virtual, but the content will still be powerful.
Join us as we will go deep with some of the wisest and most experienced minds when it comes to exceptional performance in trying circumstances.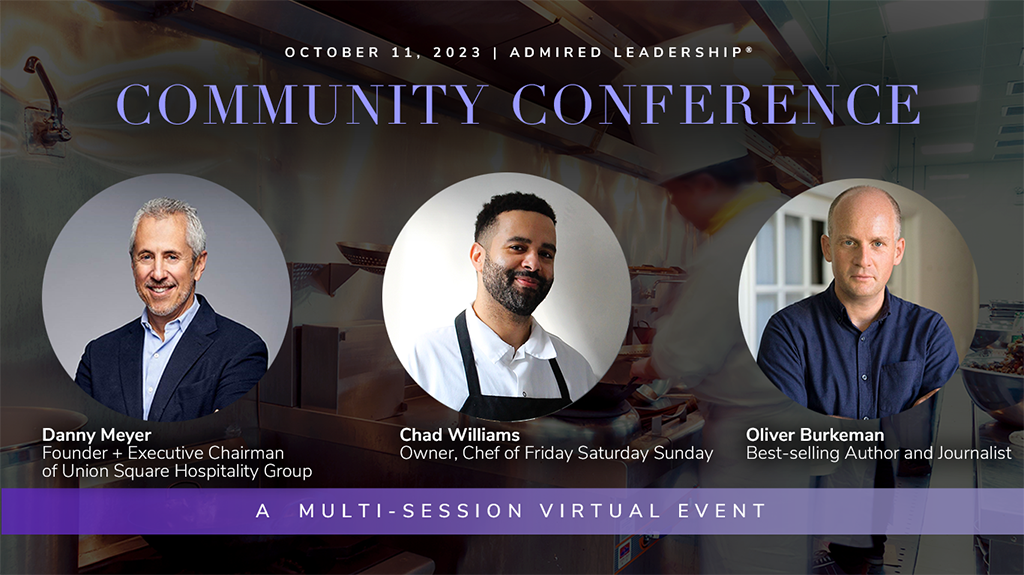 CONFERENCE AGENDA (ALL TIMES ET)
Leading Under Pressure – Danny Meyer
Performing Under Pressure – Chef Chad Williams
The Power of Pressure – Oliver Burkeman
Subscriber-Only Session
with Randall Stutman
All sessions will be recorded and shared with registered participants. To become a full-access subscriber, learn more here.
Register now for this October 11th virtual event using this form. The access link and calendar invitations will be sent to the email address you provide: