A benefit of a full subscription to Admired Leadership® is your private access to ALD Direct. It's all about direct access to high-level insight.
Every three weeks, the format is almost entirely Q&A. We take as many questions as possible in 60 minutes. 
Since the launch, we've fielded many deep questions. Most questions are taken live during the actual webinar. But you are also welcome to submit questions when you register.
Already a subscriber? Log in and visit ALD Direct under the Resources menu.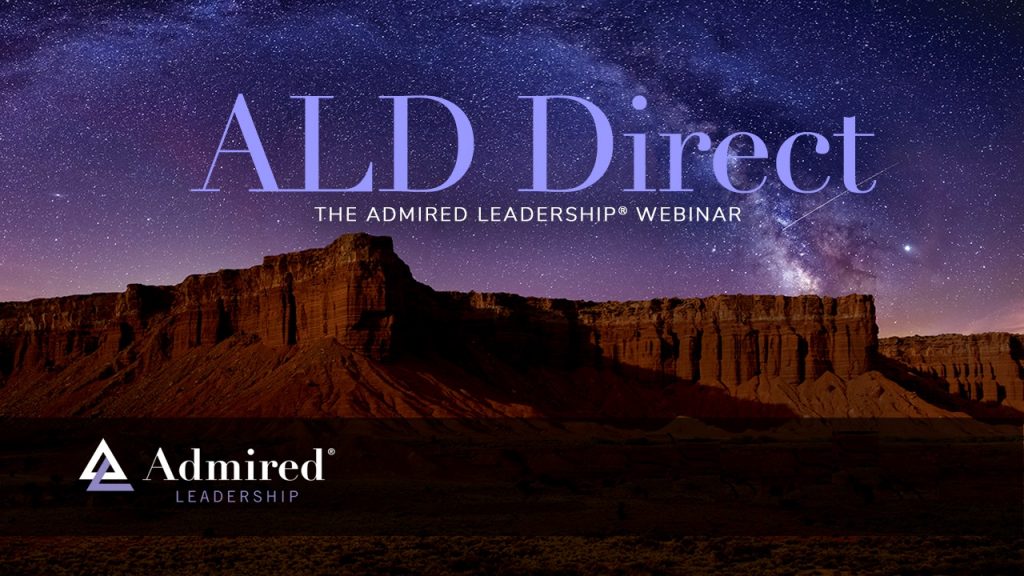 Begin Your Journey to Becoming a Better Leader
By purchasing the complete Admired Leadership® course, you'll receive one year of full access to:
15+ hours of video and audio content.

100 behaviors, each explained in about 10 minutes or less.

Extensive study materials including behavior maps, questions, examples, and exercises.
In addition to the content, subscribers will receive access to the following:
Invitation to the annual Admired Leadership Community Conference.
Frequent live ALD Direct question and answer sessions with top executive advisors.
Weekly book summaries (like this one!) to stay abreast of the current writings on leadership.

Monthly study groups where leaders like yourself meet to discuss the Admired Leadership behaviors. An Admired Leadership coach will be on hand to facilitate the dialogue.